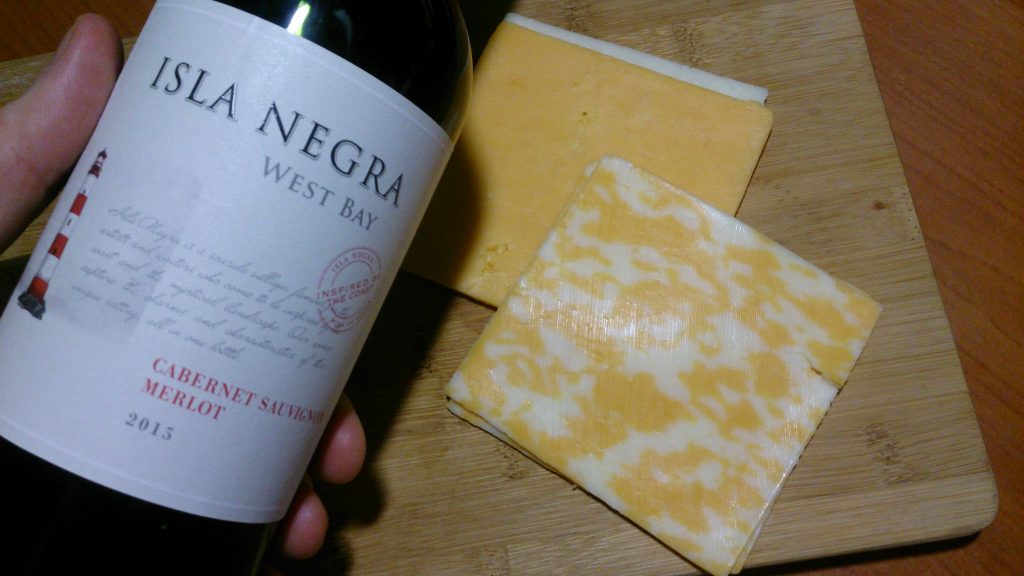 Light and neither oaky nor bodied… whatever that means. Strong as iron and friendly as flowers, yet dark and conversational.
I wouldn't take it with beef, as it's just neither dry nor tannic enough, though a little. I'd take it with lamb, poultry, cheese, or vegetables with some oil, like olive, butter, or coconut. Great with snacks, a 4 p.m. meal, dinner and a movie, or a night cap.
Taken with the usual roll of Monterey Jack, Swiss, Cheddar, Colby Jack, and the special occasion of a Star Trek TNG rerun.