The Taiwanese eclectic restaurant chain, Tasty,  won't leave you wishing for the West. When asked, they don't even have chopsticks on request. This six-course meal, plus the drink as the chaser, comes from only a few selected entrees . But, they don't need many.
We begin our night with shrimp a la asparagus. That is no hollandaise sauce; it's more likely yellow mustard and mayo with a dash of… something else. Most of the most delicious food is often the most simple.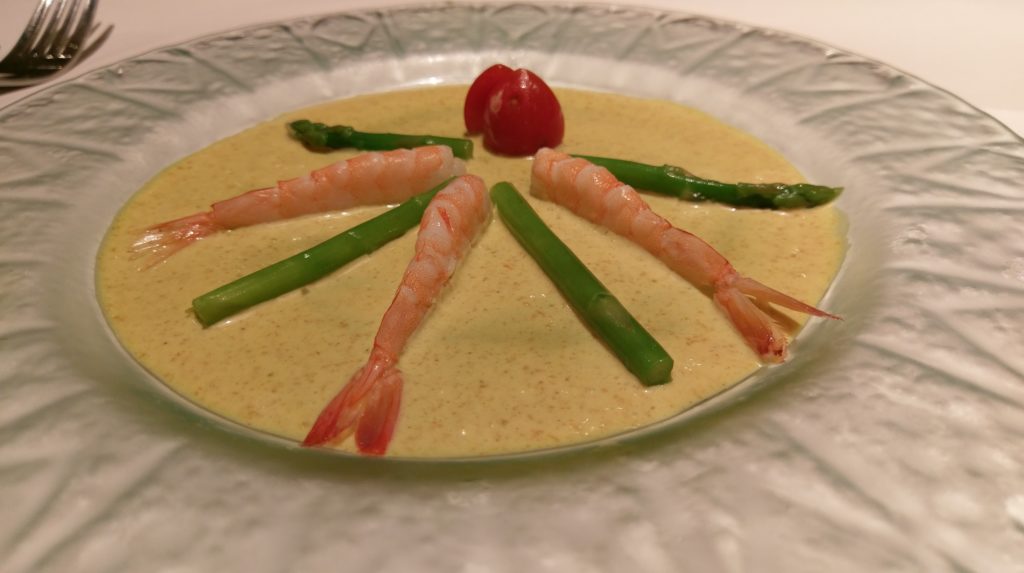 Quickly follows the salad, topped with dried fruit and bacon, served with a delectable cup of Caesar. Far be it for the Taiwanese to know that iceberg is tacky without having to be told. But, at least half of the lettuce is Romaine.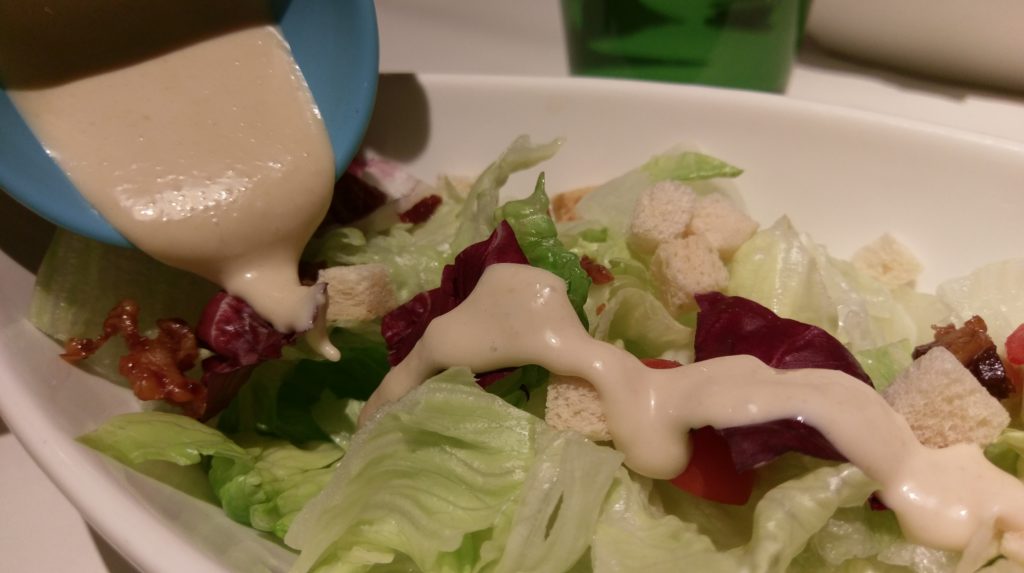 Before you finish, the potato gratin arrives in its flat plate for baking. It's not too much, but just enough to make you want more before what arrives next.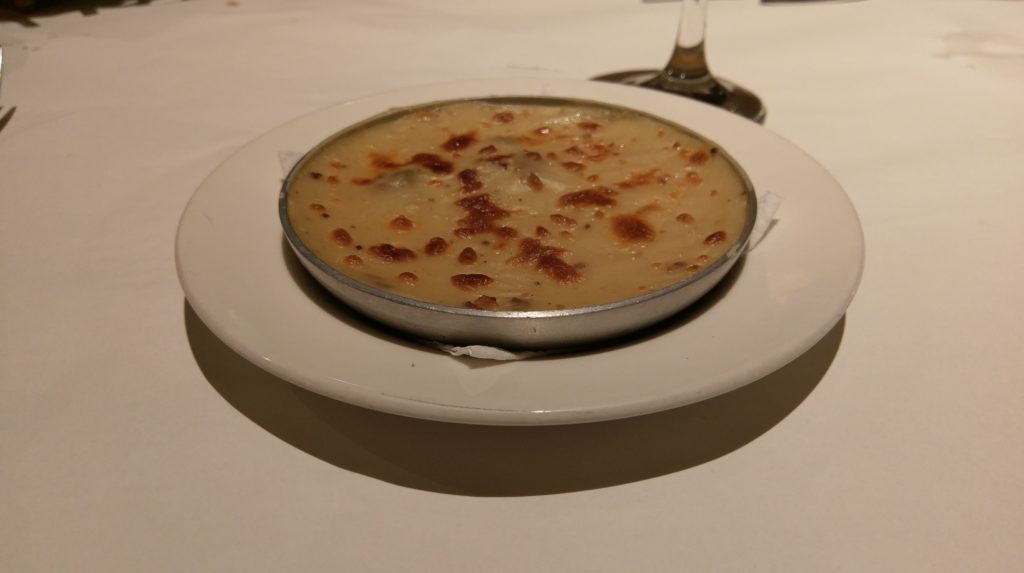 The cream of corn is mostly potato, but the corn finds its way to the bottom. Again, just enough to be filling on the way to something greater.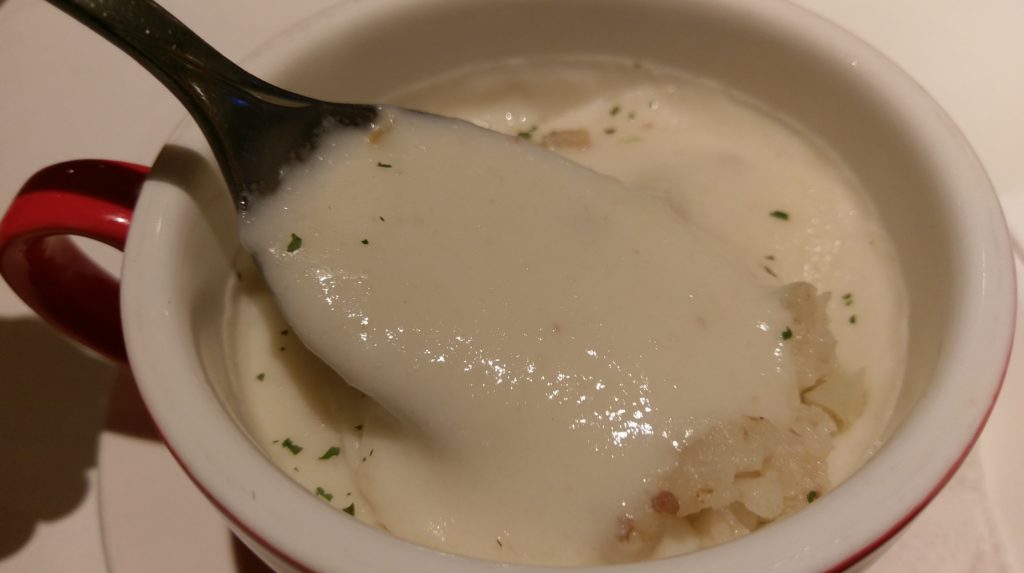 The steak plate is largely empty, decorated with a dazzling comet of mustard and served with a side of veggies, including a Taiwanese caramelized sweet potato—something the Taiwanese can't resist.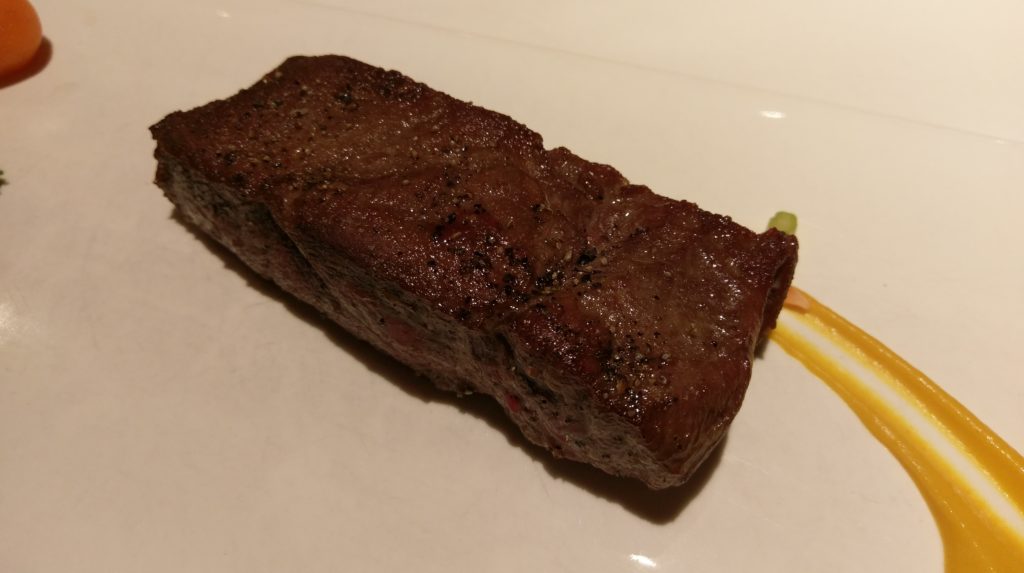 The cut is lean. And, while the slab of beef could be larger, it doesn't need to be. Then again, you always wish it never ended.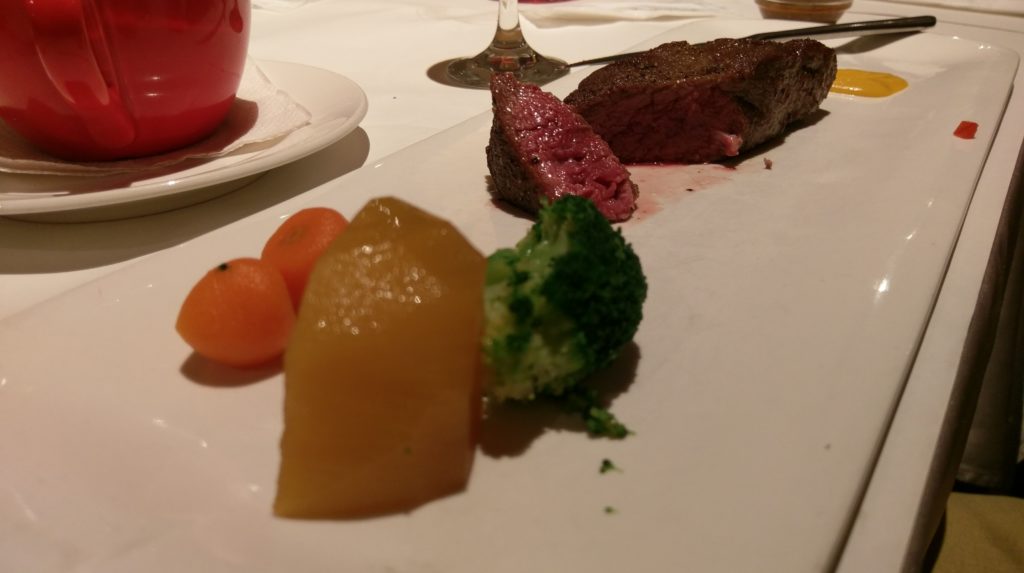 The panna cotta doesn't celebrate the fruit as we usually expect. This tips its hat to the berries and something green that once grew. But, the best part of this panna cotta is the cotta itself.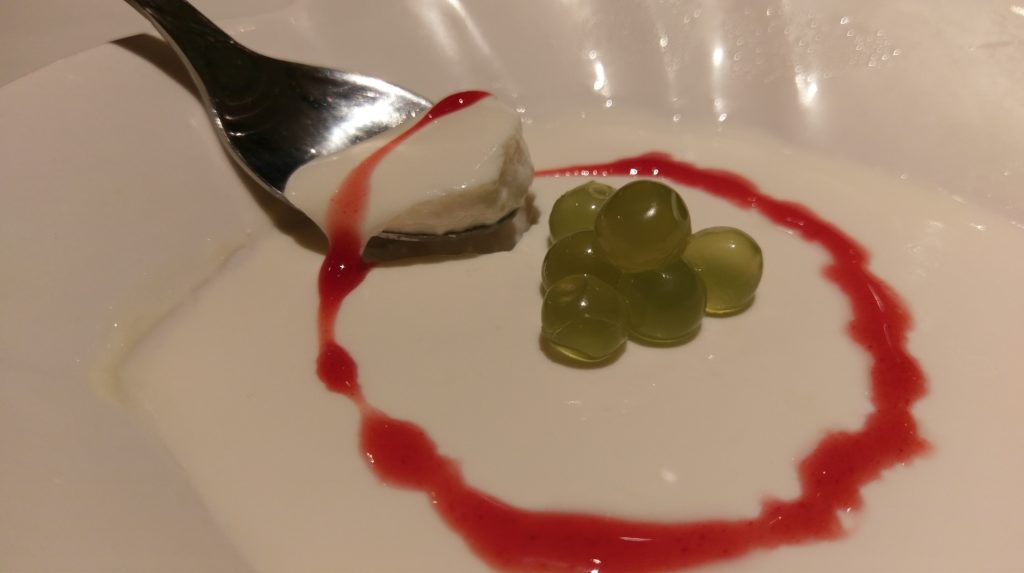 The drink didn't come until last, as the honorary seventh course to chase whatever thoughts remained, pining for more of the most Tasty night out in Taiwan.